Activities
FORTHCOMING ACTIVITY

Gondomar Remains: On diplomats, libraries and cultural exchanges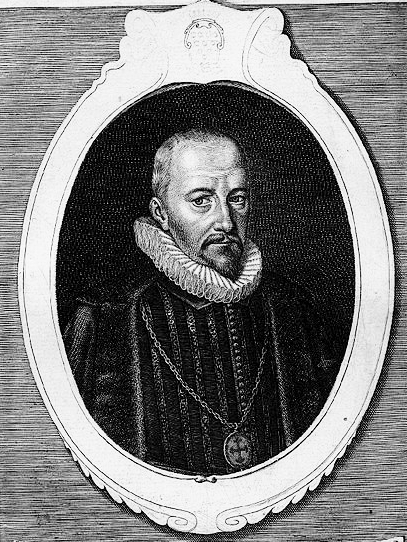 –
Los vestigios del Conde de Gondomar: Sobre diplomáticos, bibliotecas, e intercambios culturales
Networks of Exchange Research Group
Valladolid, Museo Casa de Cervantes, 19 octubre 2018
Don Diego Sarmiento de Acuña, the first Count of Gondomar, is one of the best known Spanish diplomats of the early modern period and a rather controversial figure, admired in Spain and loathed in equal measure in England for the influence he exerted over the English monarch James I. He was more than this, however. His cultural legacy has come down to us mostly through the collection of books that he kept in his palace in Valladolid, "la Casa del Sol", the most extensive private library in early modern Spain. As mayor of Valladolid while the city was the capital of Spain (1601-1606) he supervised the organization of the festivities for the baptism of the future Philip IV and the ratification of the peace with England (1605). In such capacity he appears briefly as a character in one of Cervantes' Novelas Ejemplares, "El coloquio de los perros". His mission in England included the negotiation for the marriage between the English heir to the throne and a Spanish infanta. Staunch Puritans feared a Spanish Match would result in the end of protestant England. Although it ended in a novelesque fiasco, Gondomar became the target of English pamphleteers and a central figure in the infamous Spanish Black Legend. In 1618, at the end of his first embassy and in the wake of the execution of Sir Walter Raleigh, he returned to Valladolid to supervise his library. 500 years later, we believe it is time to celebrate this moment, when his famous library was lodged in "La Casa del Sol".
This symposium invites colleagues to assemble for a forum to consider this legacy, in the light of the three areas where he is most significant: early modern diplomacy, libraries and cultural exchanges.
♦–
Don Diego Sarmiento de Acuña, primer conde de Gondomar, es uno de los diplomáticos españoles más conocidos de la Edad Moderna y un personaje controvertido, admirado en España y a la vez odiado en Inglaterra por la influencia que ejerció sobre el rey Jacobo I. Sin embargo, Gondomar fue más que eso. Su legado cultural nos ha llegado fundamentalmente a través de la colección de libros albergada en su palacio de Valladolid, la Casa del Sol, que constituyó la biblioteca privada más importante de la España de la época. Como corregidor de Valladolid cuando la ciudad fue la capital de España (1601-1606), estuvo al frente de la organización de las celebraciones por el bautizo del futuro Felipe IV y la ratificación del tratado de paz con Inglaterra (1605). Precisamente en calidad de corregidor hace una breve aparición como personaje en "El coloquio de los perros", una de las Novelas ejemplares de Cervantes. Como parte de su labor diplomática en Inglaterra, negoció el matrimonio entre el heredero al trono inglés y una infanta española, unión conocida como el "Spanish Match" a la que se opusieron los puritanos por temor a que supusiera el fin del protestantismo en aquel país. Aunque finalmente el compromiso acabó en un novelesco fiasco, Gondomar se convirtió en el blanco de los panfletistas ingleses y en una figura destacada de la Leyenda Negra española. En 1618, al final de su primera embajada en Londres y poco después de la ejecución de Sir Walter Raleigh, regresó a Valladolid para gestionar su biblioteca. 500 años más tarde, creemos que es hora de conmemorar el momento en que su famosa colección de libros se albergó en la Casa del Sol.
Este simposio reúne a un grupo de especialistas para evaluar el legado de Gondomar y a la vez explorar las tres áreas en las que su labor fue más significativa: la diplomacia, las bibliotecas y los intercambios culturales.



Programme / Programa

9:30

Welcome / Bienvenida: Berta Cano Echevarría (Universidad de Valladolid), María Bolaños (Museo Casa de Cervantes) PILAR GARCÉS (Junta de Castilla y León)

10:00

Glyn Redworth (University of Oxford): 'Gondomar's Women: Female Agency and the London Embassy'

10:30

Tracey Sowerby (University of Oxford): 'The Changing Fortunes of a Book: James VI/I's Apologie and Anglo-Spanish Relations'

11:00

Mark Hutchings (University of Reading): 'Gondomar, Middleton, Myddelton'

11:30

Coffee break / café

12:00

Visit to Cervantes' House Museum / Visita al Museo de la Casa de Cervantes

12:30

Ana Sáez Hidalgo (Universidad de Valladolid): 'Count Gondomar's Library and St Alban's College'

13:00

Ernesto Oyarbide (University of Oxford): 'Procuring 'Local Knowledge'. The Library of the First Count of Gondomar in the context of his Diplomacy (1613-1622)'

13:30

Leticia Álvarez Recio (Universidad de Sevilla): 'Vernacular Literature in the Library of Count of Gondomar: Romance'

14:00

Lunch / Comida

15: 30

Óscar Ruiz Fernández (Universidad Técnica de Bucarest): ¿Gondomar o Gondomares? Las varias almas de la diplomacia española en el barroco

16:00

Ángel-Luis Pujante (Universidad de Murcia): 'El primer folio de Shakespeare en la biblioteca de Gondomar: ¿realidad o noticia falsa?'

16:30

Fernando Bartolomé Benito: (Catedrático de Lengua y Literatura Española): 'El triunfo de Gondomar sobre Raleigh. Su recepción literaria en España.'

17:00

Luisa López-Vidriero Abelló (Real Biblioteca): 'El fondo Gondomar, una herramienta de estudio integrado'

17:30

Enrique Fernández de Córdoba y Calleja (Decano de la Casa Condal de Gondomar): 'Diego Sarmiento de Acuña, Regidor Perpetuo de Valladolid: sus mansiones, su biblioteca y su tumba'

18: 30

Walking tour: 'La Ruta de los Ingleses: from Cervantes to Shakespeare' Paseo: 'La Ruta de los Ingleses: de Cervantes a Shakespeare'

19:30

Homage to the Count of Gondomar at 'La Casa del Sol'/ Homenaje al primer Conde de Gondomar en 'La Casa del Sol'
PAST ACTIVITIES
Berta Cano, coordinator of Cervantes + Shakespeare 1615-2016, 27th International Sederi Conference (Valladolid, 2016)


Mark Hutchings and Berta Cano. Taller de investigación Diplomacy and Exile Communities in Early Modern Europe (2012)


Ana Sáez-Hidalgo, organizer of the International Congress: John Gower in Iberia: Six Hundred Years. II International Congress of the John Gower Society (2011)


Glyn Redworth, organizer of the research workshop Luisa de Carvajal, Her Life, Times, and Works (2010)


Ángel Alloza and Glyn Redworth: Seminario de investigación: From across the Channel: Contemporary Readings of the English Revolution (2010)
Papers in conferences and invited talks
Susana Oliveira, "Marriage and Deceit in Shakespeare and Cervantes: 'All that Glitters is not Gold.'" CERVANTES + SHAKESPEARE 1616-2016.

Event: 27th SEDERI International Conference. Valladolid, 3-7 May 2016.

Conference paper

Books and texts

Ana Sáez Hidalgo. "Recusant and Protestant English books at the library of El Escorial"

Event: Sixteenth-Century Society Conference. 18-20 August 2016. Brujas, Bélgica.

Roundtable

Books and texts

Exile and religion

Ana Sáez Hidalgo, "Cervantes and Shakespeare: Fictions of an encounter"

Event: Symposium "Cervantes reborn", 27 Sept 2016. Manchester, Reino Unido.

Invited talk

Books and texts

Susana Oliveira, "Marriage and Deceit in Shakespeare and Cervantes: 'All that Glitters is not Gold'".

Event: 1616 Shakespearean and Cervantine Colloquia. Jaén, 6-7 October 2016.

Invited talk

Books and texts

Thomas O'Connor, "The Role of the Irish in Spanish and Spanish colonial networks"

Event: Graduate seminar in History. 15 November 2016, Arts Faculty, University College Galway, Ireland.

Invited talk

Exile and religion

Berta Cano Echevarría "De Londres a Valladolid: Cervantes, Shakespeare y los embajadores"

Museo Casa de Cervantes. 29 Noviembre 2016

Invited talk

Diplomacy

Travel

Berta Cano Echevarría "Will Shakespaw: a British tourist in Spain"

Event: International Conference: "Romancing Shakespeare; The Bard in the Imagination of the Romance Cultures" 5-7 diciembre 2016, Oporto, Portugal.

Conference paper

Travel

Mark Hutchings "Edward Bond's Bingo: Dramatizing the Analysis"

Event: International Conference: "Romancing Shakespeare; The Bard in the Imagination of the Romance Cultures" 5-7 diciembre 2016, Oporto, Portugal.

Conference paper

Books and texts

Susana Oliveira. "Shakespeare and Deception: 'Richard the Third, the greatest Maister in mischief.'"

Event: O, had I but followed the arts! – Celebrating William Shakespeare (1616-2016). 14 December 2016. Lisboa, Portugal

Conference paper

Books and texts

Glyn Redworth, "Prince Charles in Spain. The Spanish Match Revisited. Art, Power and Deception"

Event: "James I and Europe: War, Diplomacy and Marriage", Department of Continuing Education, University of Oxford, 4 Febrero 2017. Oxford, Reino Unido.

Invited talk

Travel

Diplomacy

Thomas O'Connor, "British Exiles in three empires: a comparison between of Irish migrant activities in Spanish, French and British imperial contexts, 1550-1815"

Event: Societé française d'études irlandaises, Université de Caen, 17 March 2017, Caen, France.

Conference paper

Travel

Religion and exile

Berta Cano Echevarría: "A bridge between dishonour and moral degeneration: Middleton and Rowley's Spanish source for The Changeling"

Event: Transcultural Bridges: Seas, Towns and Texts in Early Modern England. 28th SEDERI International Conference. 3-5 May 2017. Pontevedra.

Conference paper

Books and texts

Susana Oliveira. "Difference and Sameness: The Ambassadors' Representations of Queen Elizabeth."

Event: Transcultural Bridges: Seas, Towns and Texts in Early Modern England. 28th SEDERI International Conference. 3-5 May 2017. Pontevedra.

Conference paper

Diplomacy

Ana Sáez Hidalgo, "Forbidden English Books at the Royal Library of El Escorial," 28th Sederi International Conference"

Event: Transcultural Bridges: Seas, Towns and Texts in Early Modern England. 28th SEDERI International Conference. 3-5 May 2017. Pontevedra.

Conference paper

Books and texts

Religion and exile

Thomas O'Connor, "Irish Clergy in Spanish service"

Event: North Atlantic Catholic communities 1622-1939. 5 June 2017, Notre Dame-University Rome Centre, Roma, Italia.

Invited talk (Keynote speaker)

Travel

Religion and exile

Thomas O'Connor, "Clerical Broils and their Significance for the Counter-Reformation Missions in Britain and Ireland"

Event: Early Modern Orders and Disorders: Religious Orders and British and Irish Catholicism, Centre for Catholic Studies, Durham University and Notre Dame University. 30 June 2017. Londres, Reino Unido

Invited talk (Keynote speaker)

Religion and exile

Travel

Tamara Pérez Fernández, "In Search of the First Strago: Paratextual Deviations in the Iberian Manuscripts of Gower's Confessio Amantis"

Event: IV International Congress of the John Gower Society: "Gower, His Contemporaries, and Their Legacy in MSS and Early Printed Books, 1350-1550." 10-15 July, 2017. University of Durham, Reino Unido.

Conference paper

Books and texts

Ana Sáez-Hidalgo, "'Thogh that it be lich a fable / Thensample is good and resonable': redeeming the fable in the Iberian Confessio Amantis"

Event: IV International Congress of the John Gower Society: "Gower, His Contemporaries, and Their Legacy in MSS and Early Printed Books, 1350-1550." 10-15 July, 2017. University of Durham, Reino Unido.

Conference paper

Books and texts

Susana Oliveira. "The Ambassador as a Metaphorical Bridge: Francisco Giraldes and the Courts of Elizabeth I and D. Sebastião of Portugal."

Event: Splendid Encounters VI. International Conference. 28 -30 September 2017. Lisboa, Portugal

Conference paper

Diplomacy

Ana Sáez Hidalgo and R. F. Yeager. "Catholic Antiquarianism: Memory as Reversion of History,"

Event: Remembering the Reformation, 7-9 Sept 2017. Cambridge, Reino Unido

Conference paper

Religion and exile

Books and texts

Tamara Pérez Fernández, "Exploring networks of exchange between the Peninsula and the British Isles"

Event: Anglo-Iberian Relations, from the Medieval to the Modern. 19-21 October 2017, Zafra, Extremadura, Spain.

Roundtable

Books and texts

Óscar Ruiz Fernández, "Seeking English love? Frienship and gifts between Spanish Hapsburgs and Stuarts during XVII century (1603-1665)."

Event: Anglo-Iberian Relations, from the Medieval to the Modern. 19-21 October 2017, Zafra, Extremadura, Spain.

Roundtable

Diplomacy

Berta Cano Echevarría, "Exploring networks of exchange between the Peninsula and the British Isles"

Event: Anglo-Iberian Relations, from the Medieval to the Modern. 19-21 October 2017, Zafra, Extremadura, Spain.

Roundtable

Books and texts

Diplomacy

Ana Sáez Hidalgo, "Anglo-Iberian Enlightenment: an Englishman in Valladolid",

Event: Anglo-Iberian Relations: From the Medieval to the Modern, 19-21 October 2017, Zafra (Badajoz)

Conference paper

Books and texts

Exile and religion

Susana Oliveira. ""Shall we call in the ambassador, my liege?": Ideas of Home and Representations of Otherness in Early Modern Times."

Event: REPRESENTATIONS OF HOME 2. Conflict and/or (Be)longing: Thinking with Stories and Images. Faculdade de Letras da Universidade de Lisboa, 16-17 November 2017.

Conference paper

Diplomacy

Rui Carvalho Homem, "Alteridade, Invectiva e Riso em Três Peças do Renascimento Inglês: Trânsito e Autarcia"

Event: "Renascimentos europeus - diálogo(s) sem fronteira(s)?" Universidade Nova de Lisboa,

4-5 December 2017. Lisboa, Portugal

Invited talk

Books and texts