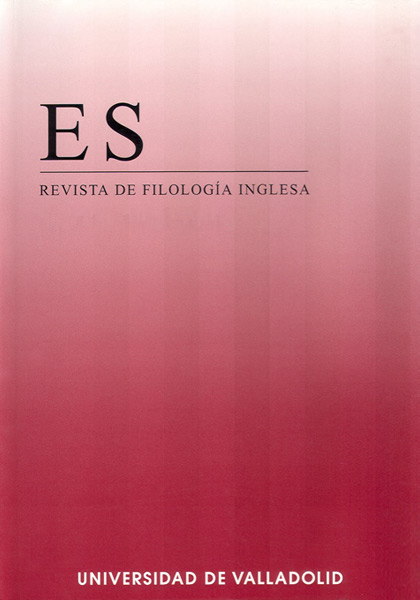 Interested authors should submit their proposals by 30 November 2018.
The Editorial Board of ES Review. Spanish Journal of English Studies is pleased to announce its Call for Submissions for Issue 40 (2019).
ES Review. Spanish Journal of English Studies, a refereed scientific journal published yearly by the Department of Filología Inglesa at the University of Valladolid, cordially invites submission of original manuscripts in the form of articles and book reviews dealing with all major areas of English Studies.
The journal seeks an emphasis on the linguistic, literary, and cultural connections between Spain or Hispanic-America and the English-speaking world, but, as always, welcomes all contributions that are qualitative and critical within the broader fields of English Language and Linguistics, Literature and Criticism, History and Culture, Translation Studies, Philology and Textual Studies. Please note that ELT and Didactics fall outside of our journal scope.
ES Review is freely and fully available online at its open-access website and is now managed using Open Journal Systems. Interested authors are therefore asked to submit their articles or reviews electronically, using the journal's institutional repository at revistas.uva.es/index.php/esreview/index, where they will find author instructions and will be guided stepwise through the submission process.
Send your proposals by 30 November 2018. The expected date of publication is Autumn 2019. Submissions throughout the year will also be welcome.
ES Review may also be freely accessed in full text, and searched, at LION, MLA International Bibliography, and Dialnet. It is indexed internationally by IBZ Online, LLBA, MLA Directory of Periodicals, Periodicals Index Online, and Ulrich's Periodicals Directory. Its content is evaluated by ERIHPlus, ÍnDICEs-CSIC, Latindex, as well as CIRC 2016, MIAR 2018, and Dulcinea.
María Eugenia Perojo Arronte
Santiago Rodríguez Guerrero-Strachan
ES Review General Editors